The 2009 DollyStyle convention is underway, and last night in Tokyo, Japan two beautiful dolls were revealed. The first is "Tokyo, here we go" Amelie from the Japanese exclusive FR Nippon collection. This girl is the official convention doll, and she is splendid in pink. She is a "revisited" version of the first Dolly Style convention doll, "Tokyo, here we go" Misaki who wears the same outfit but in black. Amelie is limited to 300 pieces, and unlike her predecessor comes with a cute crown atop her head.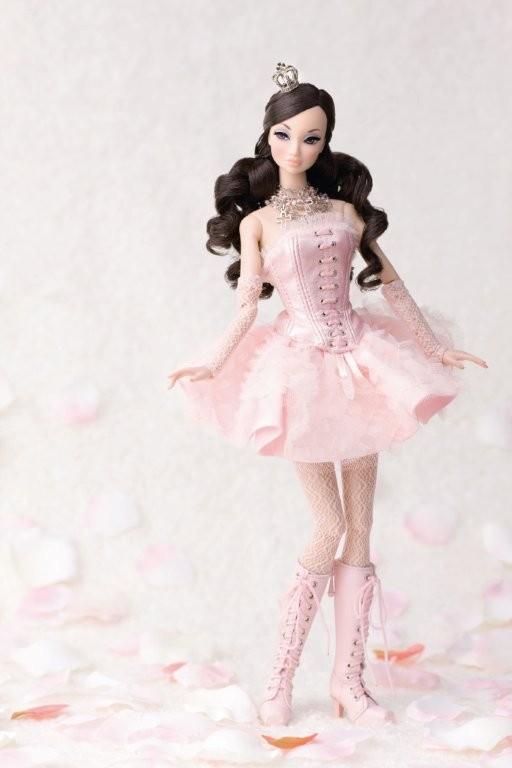 Conventioneers were also given the opportunity to purchase the Fashion Royalty companion doll, "Night Warrior" Vanessa doll, ltd 300. Vanessa, one of the most gorgeous Vanessa dolls ever, is dressed in the colors of night and comes complete with a sword to vanquish all of the baddies. Her cool cross necklace is similar to the one Amelie wears thus tying them together. Perhaps Vanessa is Amelie's guardian?
Either way, these two lovely dolls are the belle's of the DollyStyle ball and are sure to be a hit with collectors. Lucky are the few who will have the opportunity to own these treasures.